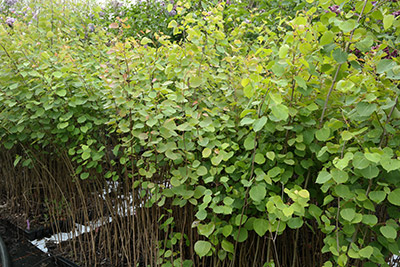 At PICCOPLANT, we consider climate protection to be a very important issue. That's why, from the very beginning, we have conducted research on the production of biomass plants.
Biomass plants are fast-growing perennial species that can be harvested every year, providing renewable raw materials for alternative energy or other purposes. These plants have the potential to revolutionize the energy industry across the world!
There are many additional advantages to cultivating biomass plants. The ground where they are grown no longer needs to be plowed (thus reducing fuel usage, emissions, and erosion), and CO2 will be bound permanently. Many varieties contribute toward forming humus, and so considerably improve the quality of the soil. Their root systems act as filters and the plants are high-performance oxygen dispensers. They are often grown successfully on marginal land, where they can improve the conditions!
Behind all of our work with biomass plants is the principle of sustainability, since only through sustainable means can industry continue into the future-- that is, when ecological, economic, and social aspects are all taken into consideration.
Grasses and bamboos, often thought of as little more than garden ornamentals, hold some of the greatest potential for use as sustainable raw materials.
With biomass species, sustainable raw materials equal sustainable energy production!
Giant Chinese silver grass
Giant cane
Giant knotweed (see photo, right)
Hybrid aspen
Cup plant
Country mallow
Empress tree
Purging nut
Further information can be found on our biomass website: