For customers who intend to directly sell our products on the retail market, PICCOPLANT offers a range of attractive tags and packaging materials designed to appeal to consumers.
Our standard labels for lilacs, rhododendrons, and azaleas are glossy hang-tags in the shape of the letter P which identify the species and show a picture of the plant in bloom. The tags are color-coded to match the color of the flowers that the mature plant will produce.
Additional labels and packaging can be added upond request:
Custom-size display cards, blister packaging, or decorative plastic bags for plants in size Tb9 (9cm pots)
Colorful containers for plants in size C2 and C3.5
Simple text labels which name the specific plant variety
"Lovely Lilac" -branded material (see below)
Lilacs in Tb9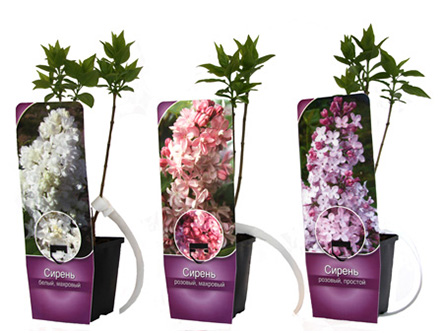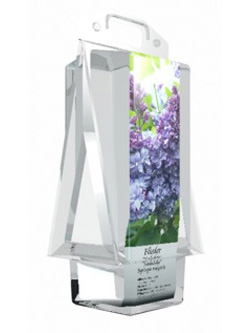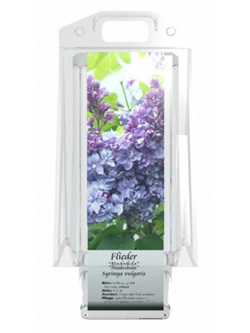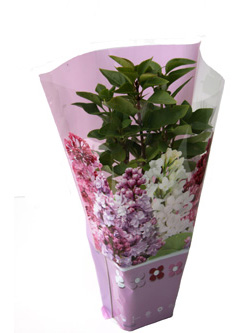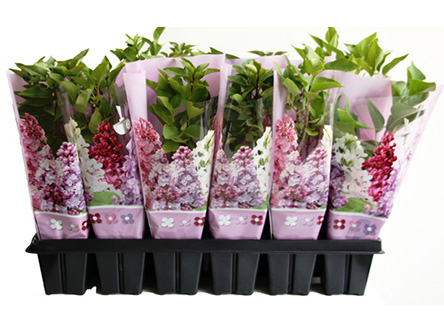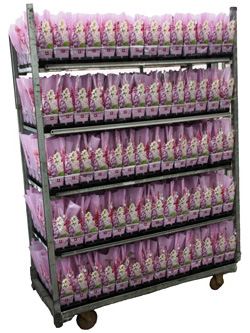 Azaleen und Rhodos in Tb9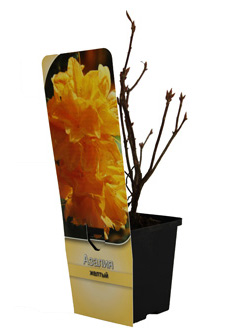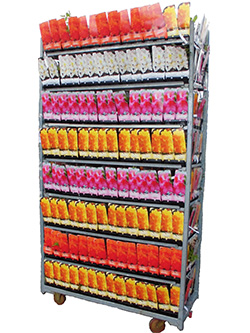 Azalea in C2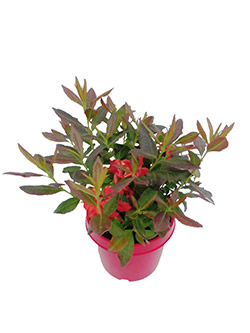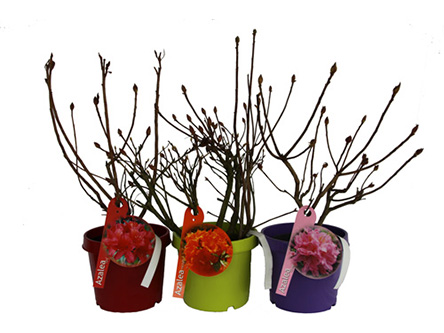 Rhododendren in C2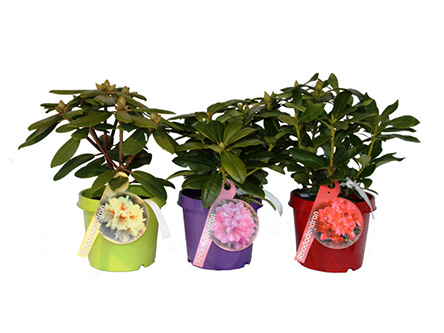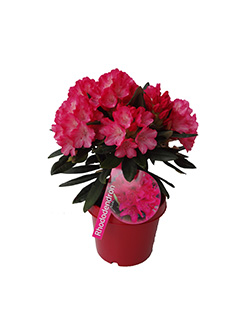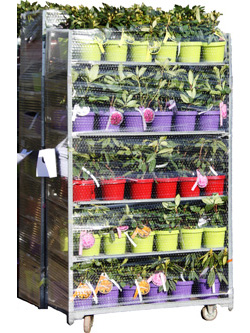 Lovely Lilac
"Lovely Lilac" is PICCOPLANT's line of rare and historic Syringa varieties, many of which are unlikely to be available anywhere else. We normally sell these plants at about 4 years of age, in 3.5-litre pots. We have developed our own line of unique packaging materials which make Lovely Lilac products eye-catching, interesting, and attractive to consumers in the retail market. The packaging and advertising materials in each order can be customized to suit the preferences of our wholesale customers.
Lovely Lilac packaging and advertising materials include colorful polypropylene pot covers, adhesive labels, specialty hang tags, and banners for CC Container displays. Our exclusive expandable photo labels feature a picture of the blooming plant, a description of the plant's history, tips for planting and care, and a bar code/European Article Code. If desired, these labels can be scented with the exceptional smell of lilac flowers. The labels are available in English, German, French, or Russian.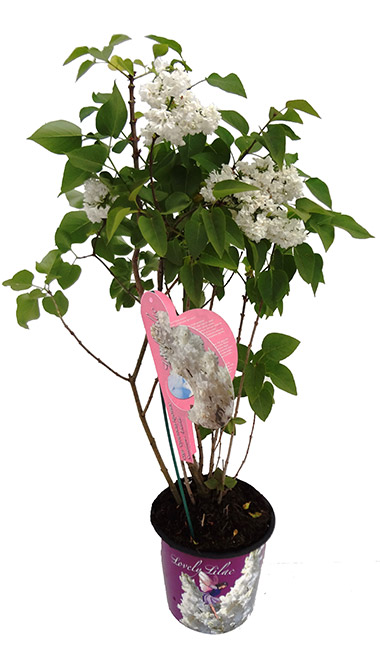 "Lovely Lilac" pot covers.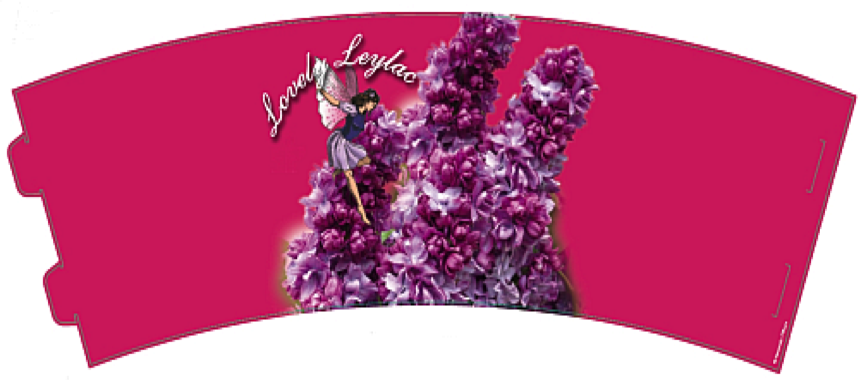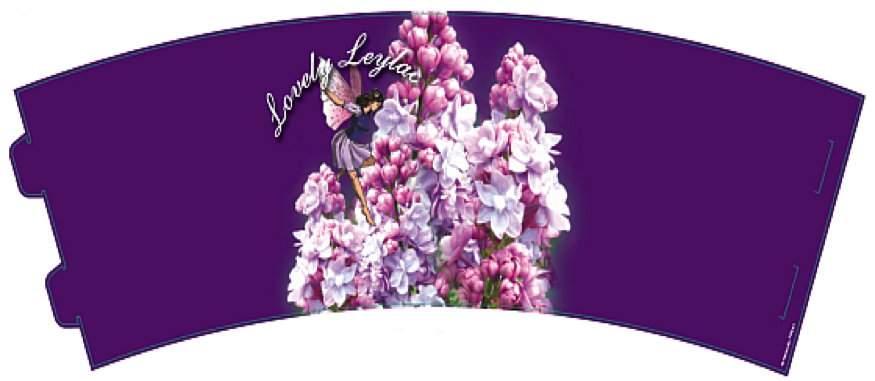 "Lovely Lilac" CC container retail display with custom banners.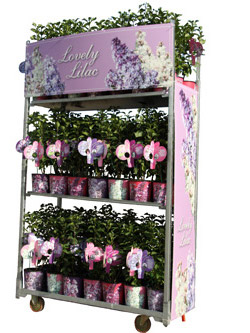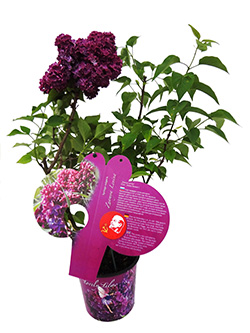 PICCOPLANT normally sells "Lovely Lilac" as well-branched, young adult plants rooted in 3.5-litre pots (size C3.5).