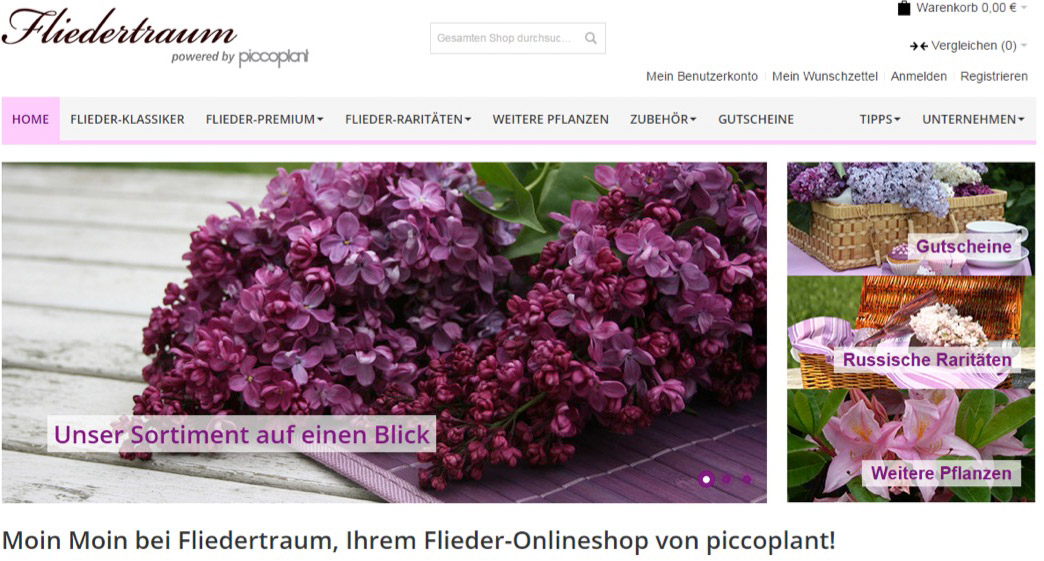 Commercial customers are not the only ones who can order. Private gardeners have also recently been given the opportunity to be inspired by the plants available in the online shop and can also purchase them at www.fliedertraum.de. Besides the classic varieties, there are also some distinguished rare varieties endowed with fine-sounding names such as 'Polina Osipenko', 'James McFarlane' or 'Maidens Blush'.
The highest quality and a permanently up-dated range of plants provide the customer with a great deal of flexibility.
Lilacs have always belonged to the romantic plants and at present they are experiencing a renaissance. Amongst other reasons, this is mostly because even rare and historic varieties with Russian, Ukrainian, Polish, Belarussian, French, American, British, Canadian, German origins are capturing the market thanks to micropropogation. Healthy mother plants make sure that only strong seedlings are grown. Whether in single or multiple colours, modest or full blossoms, both the classic varieties and 'insider tips' are very beautiful.
Apart from many rare Syringa vulgaris hybrids we offer hybrids of other species e.g. Syringa chinensis, Syringa hyacinthiflora and Syringa prestoniae.